Dear Tarpon Springs residents,
The City of Tarpon Springs and many community partners are united to have a peaceful and thriving city through becoming a Trauma Informed Community. We are pleased to present this Community Resource Guide featuring resources and their contact information. Whether you are a parent, business owner, service provider, school teacher, police officer or community volunteer, this guide is intended to assist individuals in obtaining support and services for children, family members, and clients. We hope you find it to be a helpful tool.
This guide is part of a larger community program called Peace4Tarpon Trauma Informed Community Initiative. The Initiative is a holistic approach to the many challenges a community faces. It addresses the causes of issues and is not a band-aid approach. From bullying in our schools, joblessness, to homelessness, cities are charged with finding solutions to many problems, but often, the seeds of these issues were planted many years prior.
The City of Tarpon Springs is working towards finding solutions to the many challenges that manifest from unaddressed trauma issues by increasing awareness and promoting healing. Our vision is for the Tarpon Springs Community to become a place where children and families are safe, healthy, educated, and feel valued. We are all in this together, and as a community, we can do this together!
Sincerely,
Robin Saenger
Founding Director
Peace4Tarpon TICI
"Together we can create a stronger more thriving Tarpon Springs.
Everyone bring what piece/peace you can."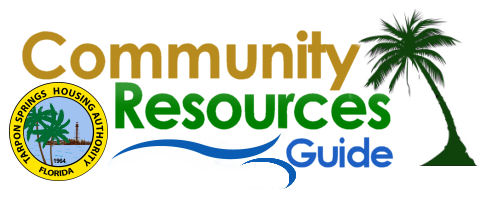 Click here to download the Peace4Tarpon Resource Guide